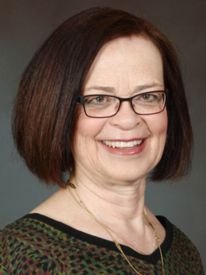 Hi, my name is Joanne, and I fix communication problems. I guess you want to know if I can fix YOUR English language problems?
Does this sound like you?
Trust me, you are not alone …
• Do your English skills make you feel inadequate?
• Are you afraid to speak English to other English speakers?
• Maybe you don't have enough English vocabulary to say what you want to say?
You thought your English was pretty good but no one understands you. You can't promote your business properly in English.
You know that your grammar and pronunciation need improvement – you are SO tired of hearing "Sorry, could you please repeat that? You don't speak English often enough outside of work or business to improve your listening and speaking skills and you keep making the same mistakes.
You don't like attending English language classes in the evening after work.
You are basically "stuck" (definition: stay in the same place) and have no idea how to solve your problem.
Who are my clients?
My clients are business people in health care, accounting, architecture, real estate, sales, and business owners who are struggling with their spoken and written English to communicate effectively with managers, co-workers, clients, suppliers, patients, and customers.
They are busy people who know they need to improve their English but can't find a program that works for them or their schedules. They are too busy to attend classes. When they do make it to class the course content is not helpful. Fortunately, technology changes in the last few years make it easier to learn a language online and even on a mobile phone!
I didn't say easy! Learning a language is an investment. Learning a language doesn't happen overnight and it is an investment of effort, time and money.There is no easy way to learn English, or any other language.
In English we say that there is no "magic bullet" or no easy way to do something; you just have to do the work to get where you want to go.
Did someone tell you to improve your English?
If you are doing this because your boss, mother, friends, kids, clients suggested it, but you don't really want to, or don't think you need to, it isn't going to work. It will only work if you are ready to make an investment in yourself?
Imagine if improving your English actually changed your life for the better?
Imagine if improving your English actually helped you reach your goals?
How would you feel then?
Was the time and effort invested worth it?
I understand where you are coming from. Learning several languages and cultures definitely changed my life! It opened up new worlds for me and it can do the same for you! Learning English to communicate better may not be your idea of fun, but you know it is something you have to do to reach your goals.
It will only work if you make the commitment to spend the money, time and effort and consider it an investment in yourself.
 Are you ready to take the next step?
I can help you fix your communication problems.
My Story
Language and words are my lifelong passions! I started learning languages when I was 12 years old. When I was 15 I travelled to Europe and got to practice what I learned in school.
Later on I lived in Europe and Russia for several years and this really helped me improve my listening and speaking skills. It takes time before you actually hear and understand what is said around you. My ear finally got used to the new languages, but I kept on taking courses and improving my language skills. I didn't understand everything I heard because I didn't have enough vocabulary, or people spoke too quickly, or their accent was not what I was used to (for example: British English and American English). With daily practice and a bit of courage I started speaking to people, joined a few community groups and sang in a choir.
Before I started teaching, I worked in journalism, fundraising, graphic design, and copywriting always using language and words.
I used to tutor people at work who needed my help – new immigrants to Canada – and they told me I was a good teacher. I discovered that I really enjoyed teaching English as a Second Language helping people fix their grammar and pronunciation problems.
So, a few years ago I went back to school and got my TESOL Diploma (Teaching English to Speakers of Other Languages) so that I could better help my students. Learn more about TESOL here.
I understand how difficult it is to learn a new language and my mission is to help you fix your communication problems so that you can reach your goals. But I can only help you if you are ready to take action and do the hard work.
Testimonial
I learned more from Joanne's classes than I did in 6 months at an expensive language school! I am taking conversation classes with Joanne once a week now via Skype from my new home in Spain to continue to improve my English.